Posts Tagged 'Ice Racing'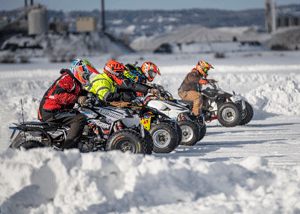 Saturday, January 29 – Racing begins at 10 am
Midwest Ice Racing Association is a non-profit group that races Motorcycles and Quads on the ice just next to the S.S. Meteor! This exciting event allows you to get up close to the action. Come one and all to experience how FAST winter can be!
7 am gates open
8:30 am practice starts
9:30 am riders meeting
10 am racing starts!
3:30 – 4:00 pm – Awards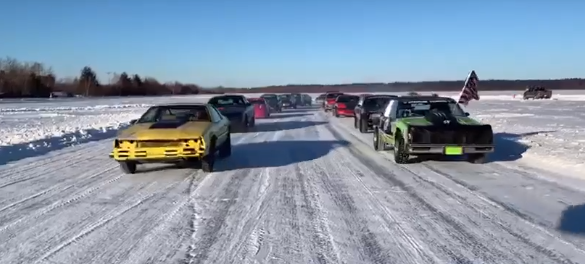 Saturday, January 29 – Racing begins at 10 am
Join Lake Superior Ice Racing Association for an afternoon of stock car racing in Allouez Bay in Superior. Full-sized stock car races on the ice will thrill you as much as chill you! All types of vehicles including rear-wheel cars, front-wheel cars, and small pick-up trucks! Races begin at noon, spectators welcome! Learn more about Lake Superior Ice Racing Association by checking out our Facebook Page.
New in 2022 – NASCAR drivers on Ice! 
Meet NASCAR racers David Star, Josh Biliki, Stephen Leicht, and Josh Reaume. Ticket sales begin January 10 at nascaronice.com.  All proceeds to benefit Project Joy.
Registration begins at 9:00 am
Races begin at 10:00 pm
Winner's Presentation is at 3:00 pm
NASCAR Driver meet & greet at 4:00 pm
Sponsor Dinner at 5:00 pm
Awards Presentation at 7:00 pm