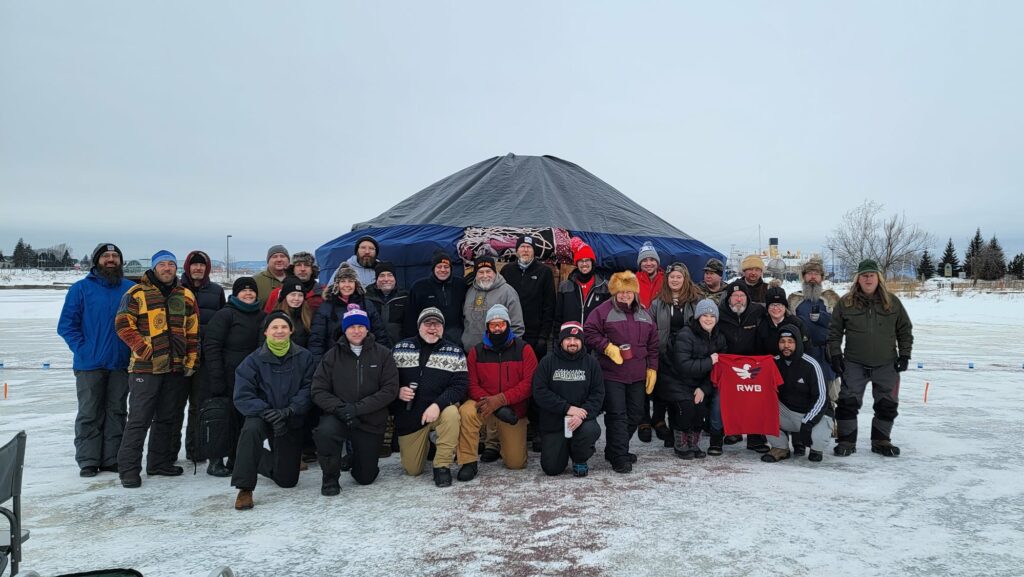 Kubb (Koob) is a traditional Viking yard game that incorporates elements of horseshoes and bowling using throwing sticks and blocks of wood.
Kubb activities will now be located in the Boat Launch Parking Lot
Kubb Tournament:
Lake Superior Kubb will once again be hosting their annual Lake Superior Ice Festival Kubb Tournament! All skill levels are welcome.
24 team limit with 2-6 players per team. The play follows the U.S. National Kubb Championship Rules with the exception of a 2-player minimum and the "Neighbor Rule".
Registration is $35 per team and is open through 1/14/2023
Learn-to-Play Kubb: (FREE)
Bring the whole family down and learn how to play the game of Kubb! Pitches open all day to test your skills and see if you can "slay the King"! Live demonstrations are held between 9:15 am and 3:30 pm!
Dates and Times
Friday, January 27, 2023 – 5pm – 8pm – Guns and Hoses Matchup

Saturday, January 28, 2023 – 9:00 am – 5:00 pm – Kubb Tournament
Saturday January 28th, 2023 Kubb Demonstrations:
9:15 AM – Kubb Demonstration
9:45 AM – Kubb Demonstration
10:15 AM – Kubb Demonstration
12:00 PM – Kubb Demonstration
12:30 PM – Kubb Demonstration
1:00 PM – Kubb Demonstration
1:30 PM – Kubb Demonstration
2:00 PM – Kubb Demonstration
2:30 PM – Kubb Demonstration
3:00 PM – Kubb Demonstration
3:30 PM – Kubb Demonstration