Posts Tagged 'Outdoor Activities'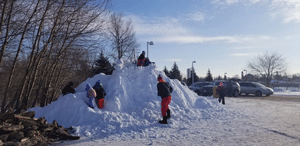 Hey kids!  Get out to the Ice Festival to win some fabulous prizes!  All you have to do is pick an Ice Festival Passport from outside the Lake Superior Estuarium.  In it are boxes with different Ice Festival activities.  Complete each activity to collect a sticker for your passport.  Once you have a full (or mostly full
) passport, be one of the first 200 kids to visit Barkers Island Inn to collect your prize.
Here is how it will work:
Kids pick up a passport outside the Estuarium from a marked plastic tub.
They go around the island and participate in the activities happening.
Once they have participated, a volunteer or person running that activity will give them a sticker, stamp, or punch to put on their passport
If they fill their passport (or most of it), they bring it to Barkers Island Inn to collect their goodie bag prize.
This will be happening from 10am-4pm on Saturday the 30th.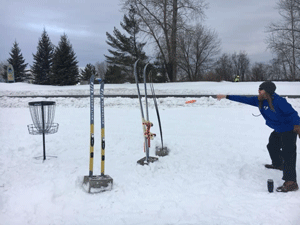 Saturday, January 29 – 1o am – 4 pm
Presented by the Lake Superior Disc Golf Community, this free 9-hole course is open to the public.  Discs will be available at the club booth, as well as a putting area. At the booth, you can also purchase a Club Membership, see free demonstrations, and get instruction from local pros. Discs and prizes will be available for competitors!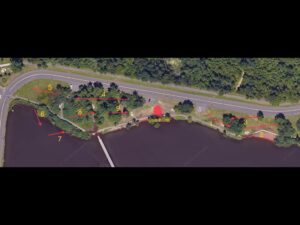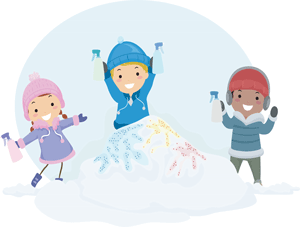 Saturday, January 29 – 10 am – 4 pm
Create your own snow creations on the lawn at Fairlawn Mansion during the 2021 Lake Superior Ice Festival!  Friday, January 29 from 12 pm – 4 pm, Saturday 10 am – 4 pm, and Sunday 12 pm – 4 pm. stop in the Gift Shop where Superior Public Museums will check-out spray bottles with color dye inside to you! Get creative and make a snowperson, snowdog, or snow-"creation" while making it bright for all to see! After you're done, Fairlawn will also be offering half-priced tours, you can book at www.superiorpublicmuseums.org.