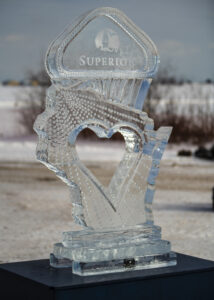 2023 Lake Superior Ice Festival Ice Sculpture Trivia
This year, the Lake Superior Ice Festival will feature 24 ice sculptures around Superior at various businesses and city landmarks! Each sculpture will be on a blue base and will have a trivia question attached. Starting Friday, January 27th at 5:00 pm you can go on this website to answer the trivia questions and be entered in a random drawing for a chance to win one of two $100 in Superior Business Improvement District BID Bucks! The contest will run through midnight on Tuesday, February 14th. The winners will be announced on Friday, February 17th!
Form submission is now closed.