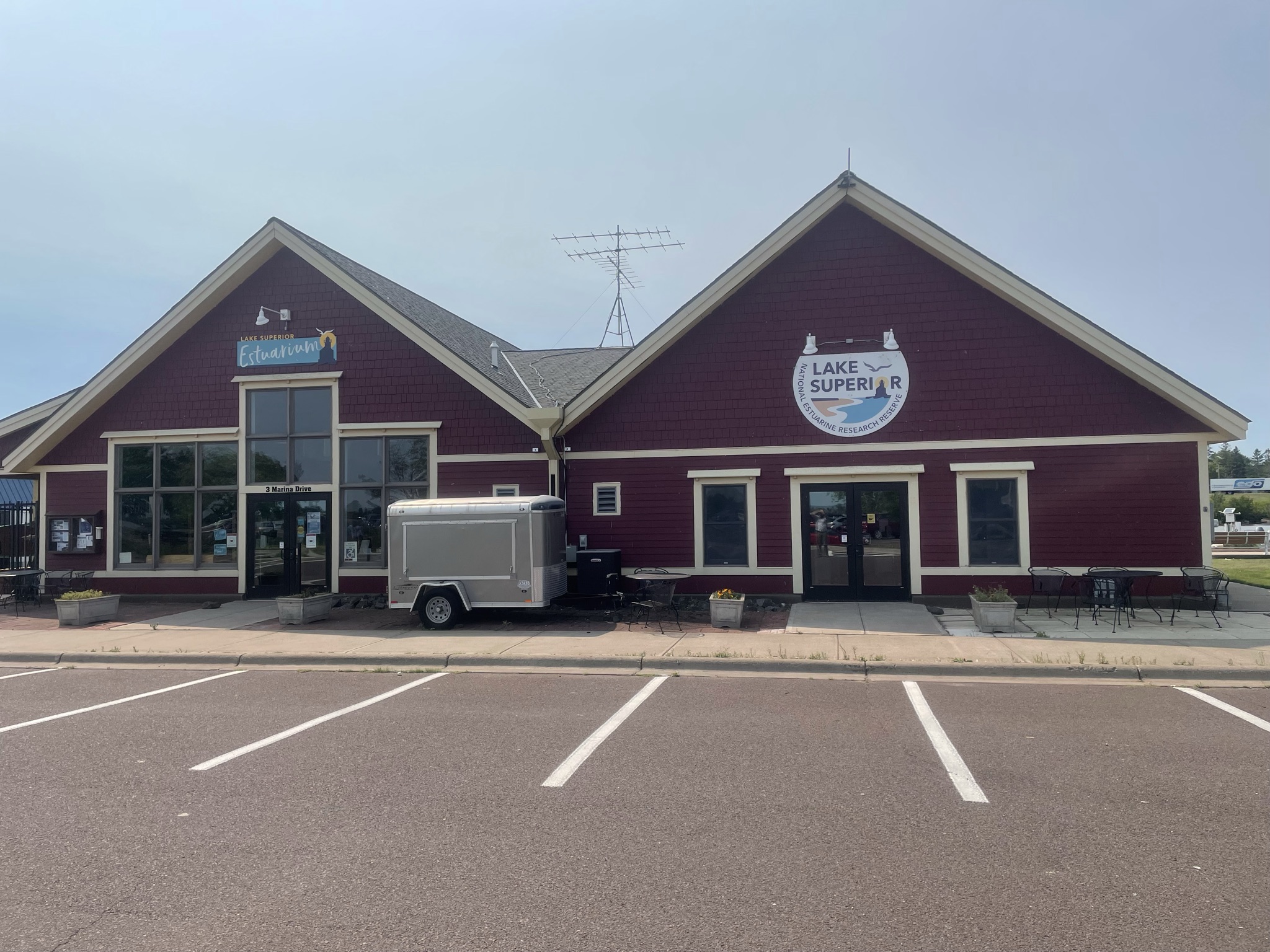 Lake Superior Estuarium Open
The Lake Superior Estuarium is a gateway to the headwaters of the Great Lakes.  Beautiful interactive displays tell stories of the St. Louis River Estuary, Lake Superior, and the communities on their shores.  The exhibit hall includes a play area for young children, maps to orient you to the largest estuary on Lake Superior, and information to help you get out and explore.  Take some time to warm up and learn about all the great things happening on the St. Louis River Estuary in the Lake Superior Estuarium.
Take a self-guided tour or try out a scavenger hunt in the exhibits!  
Dates and Times
Saturday, January 27, 2024 – 10am – 5pm
Hourly Schedule
Friday
Saturday
11:00 am

-

5:00 pm

Test 2