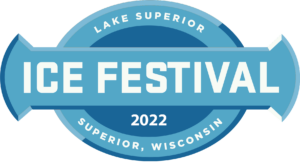 The Lake Superior Ice Festival is a family-friendly fun event coordinated by the community.  Our vision is to attract people of all ages and abilities to share in Superior's passion for all things winter and come together to celebrate the coolest aspects of our City.
Lake Superior Ice Festival Trivia Contest!
The Lake Superior Ice Festival will feature 24 businesses and non-profits that have sponsored custom ice carvings by Krystal Kleer Ice Carvers.  Each custom carving will be displayed on a blue base.  Attached to every blue base will be a unique trivia question - you must go to each sculpture to see the question.  Beginning Friday, January 28th at 5 pm, visit every location to check out the carvings and read the trivia questions.  Come back to this website to enter your answers to the trivia.  There will be two winners. For every correct answer, you will be entered for a random drawing for a chance to win one a package - worth a total value over $600!
Submit your answers through Friday, February 11, 2022, at Midnight.  Winners will be announced on our Facebook & Instagram page on Monday, February 14, 2022.
Did you miss the 2022 Festival?
Don't worry, we have some photos of the 2022 Lake Superior Ice Festival for you to enjoy! We hope to see you at the 2023 Lake Superior Ice Festival the last weekend in January!
Follow Us on Social Media for Updates and News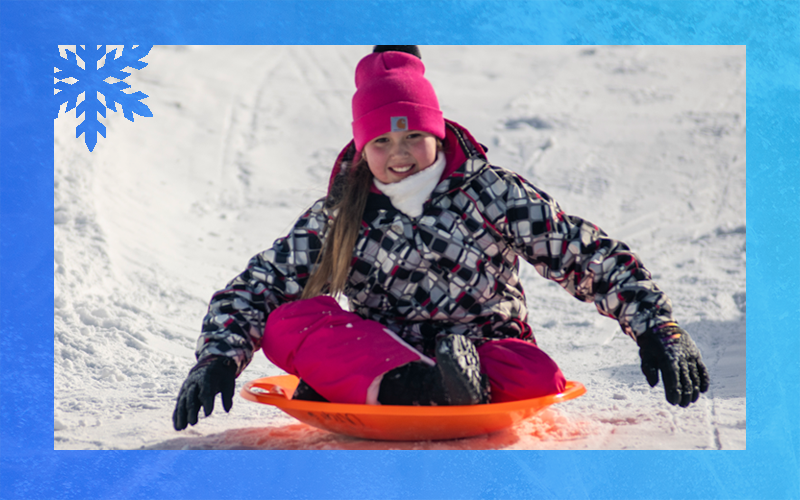 Superior Snōˌslīd – An extremely fun, interactive way to get out and experience first hand "the thrill of the ride" at the Lakes Superior Ice Festival!   Although this may not be the largest sledding hill in town, it is the largest constructed sledding hill that you'll find in the City of Superior. You are also welcome to bring your favorite sled to race your friends down the multiple tracks on the Superior Snow Slide.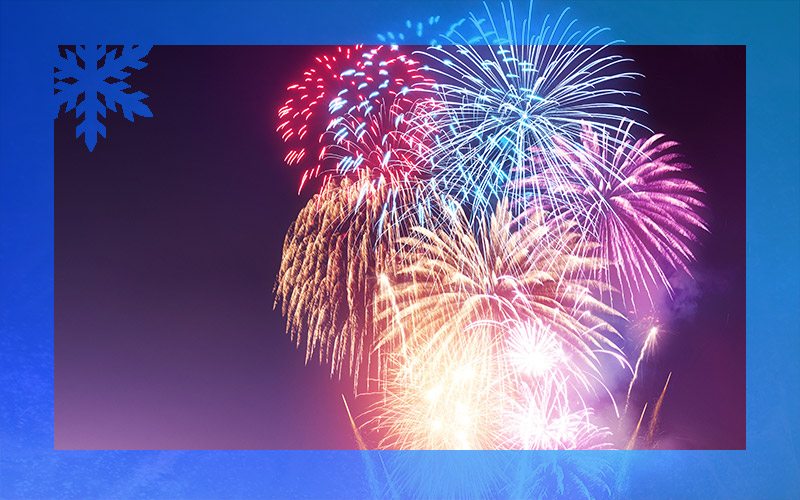 Celebrate winter with a bang. Join us Saturday night, for a firework show that is timed to music. The fireworks are best viewed from the beach area!
There are a number of activities at the festival for kids of all ages, including a snowshoeing obstacle course, making crafts, hanging out at the fire pits while eating s'mores and drinking hot chocolate, watching ice carving demonstrations, getting your photo taken with many of your favorite characters and lots more!
Masks are strongly recommended for Kid Zone Activities. Some indoor elements will require a mask. Masks will be available for those who do not bring their own.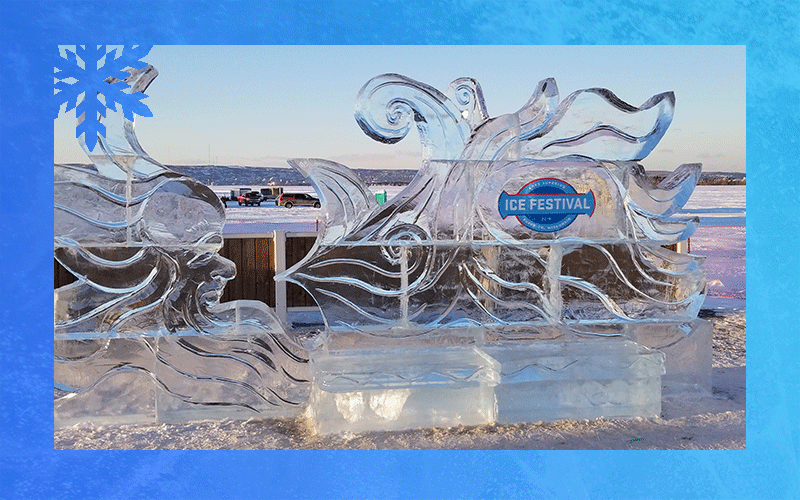 Watch the ice sculptors and take your picture on the ice throne or near the ice works of art.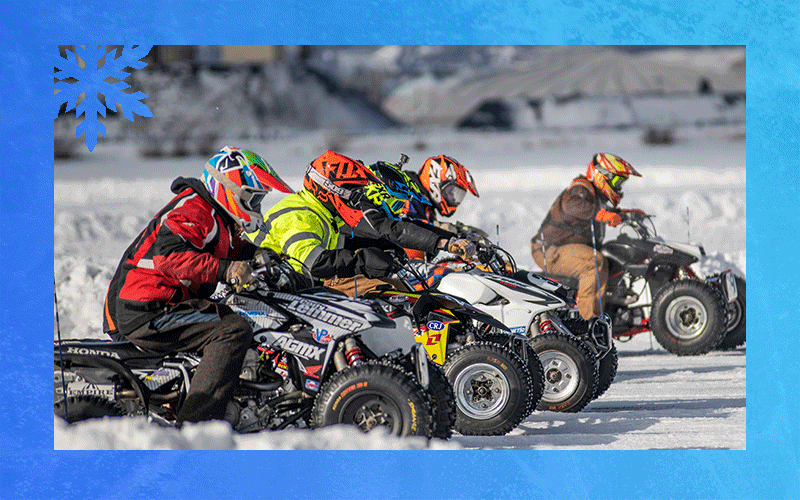 Midwest Ice-Racing Association (MIRA) racing will be racing on the ice close to the SS Meteor Whaleback. You'll see motorcycles, dirt bikes, and ATVs from beginner to pro class of all ages. (New racers are always welcome)