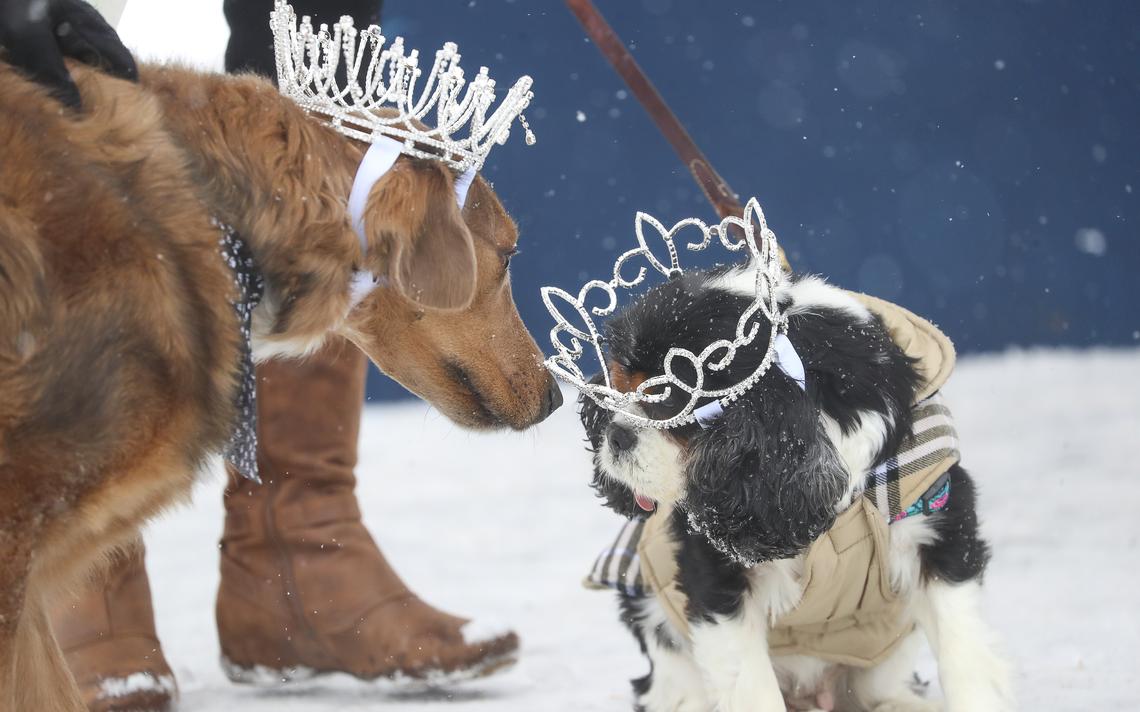 Canine King & Queen Contest & Felines of the Festival Contest
Saturday, January 28 – 1:15 pm for the Crowning Ceremony
The Humane Society of Douglas County, Inc. Proudly Presents your Lake Superior Ice Festival Canine King & Queen  &  Felines of the Festival Contests!
To submit an entry for your Diamond in the Ruff or your Fancy Feline please go to https://hsdcpets.com/ from January 1st – January 20th for a fee of $5 per entrant.  You will be asked to submit 1-3 pictures that capture their fanciest side and answer some paw-some questions to help our community vote for this year's Canine King & Queen as well as the Felines of the Festival.
*One male and one female will be the winners from both the Dog and Cat category.
Voting will commence on January 21st and will end on January 24th for a fee of $1 per vote.  All proceeds from this event will continue to help HSDC provide essential care to the lost, homeless, and abandoned animals of Douglas County.  Canine winners will be crowned on Saturday, January 28th at 1:15 pm in Festival Park!  All contestants are invited to join in the fun and see the Coronation Ceremony complete with the Sterling Silver Dance Studio Princesses!  If your Canine wins this contest it is expected that you and your Furry Best Friend will be at the ceremony. Feline winners are not expected to attend however, we will be announcing a special dedication to them during the Coronation Ceremony, so we do ask that the Felines owners be in attendance at 1:15 pm as well. 
HSDC will have a table at the Ice Festival from 10-2 on Saturday with logoed merchandise, animal-themed masks, and handouts!  Stop by and see us!
Photo credit to Clint Austin.